It has been a busy few months for CREW; much like the new season, a lot of the projects we have been working on over the winter months have started to grow shoots, and there is a real sense of spring in the air. We are excited to share some updates and upcoming events with our community.
We broke ground on the CREW Innovation Hub which is located on campus at ATU Galway City (Wellpark Road) at the end of 2022, and every week brings exciting progress.
We are on schedule to open our doors at the end of the year and look forward to welcoming a variety of creative industries companies and organisations into the space which will provide a meeting place for CreaTech in the west. Keep an eye on our social media and website for updates!
Thank you to Enterprise Ireland ATU Galway City School of Design and Creative Arts & Western Development Commission for your vision, funding and ongoing support in delivering this very exciting project.
Our second incubator, the Creative Entrepreneurship & Enterprise Development certificate (CEED) launched in January. This programme, for early stage CreaTech Entrepreneurs has been developed and delivered in partnership with ATU Galway City School of Design and Creative Arts with funding support from the Local Enterprise Office Galway TG4, Enterprise Ireland, Údarás na Gaeltachta and Skillnet Ireland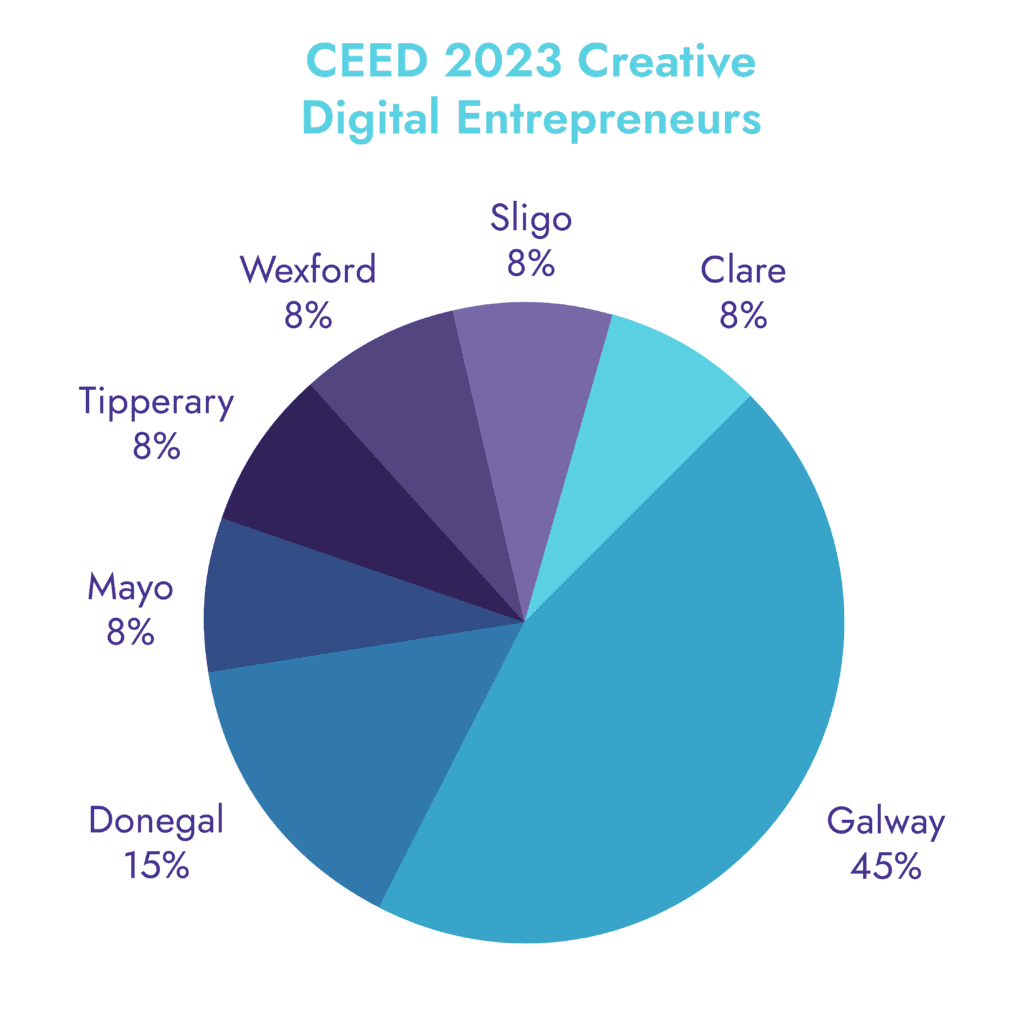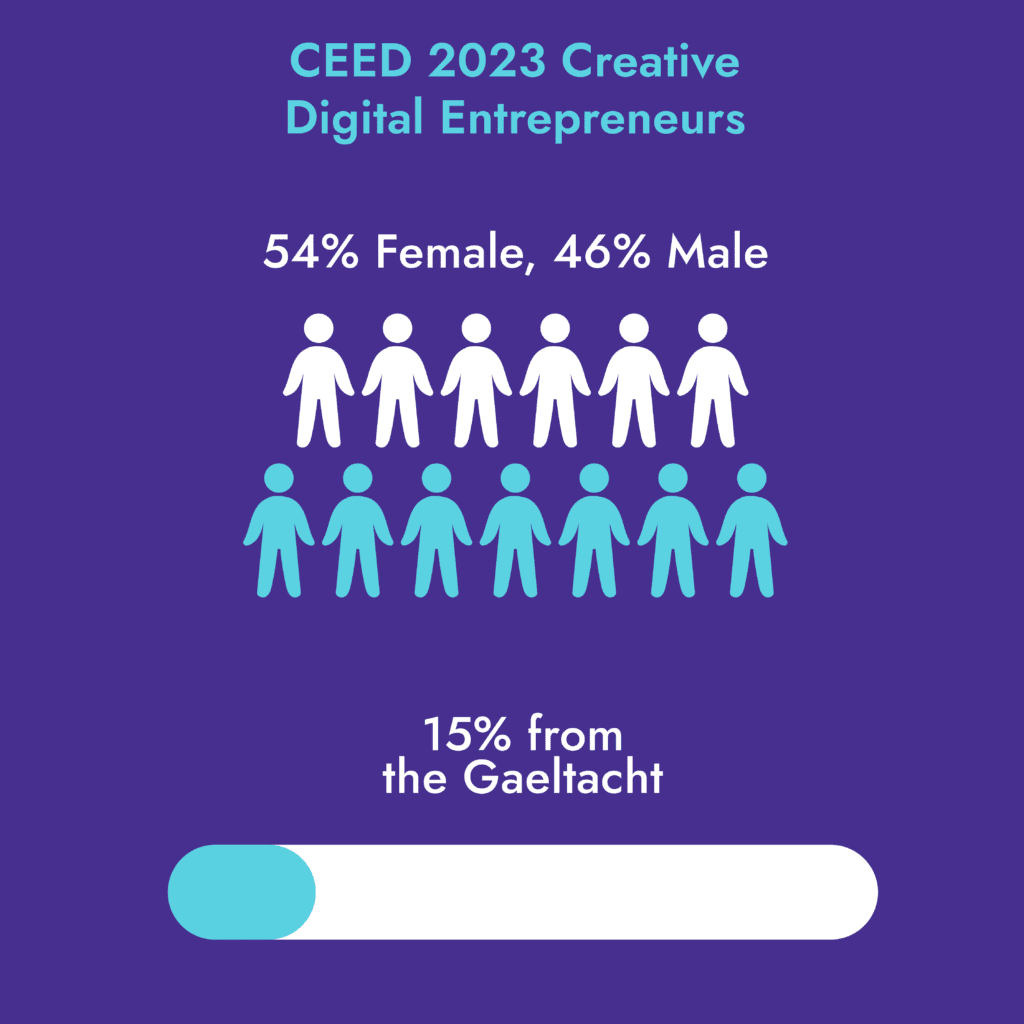 CEED is supported by a network of industry mentors from across Ireland. Thank you to Declan Droney, Jessica Fuller, Laura Hegarty, Diarmaid Ó Fátharta, Sean Cummings, Context Studio and Robert Rosenberg for sharing your expertise with us.
Ainslie Peters, CREW's newly appointed Programme and Community Manager has been working with industry, creative entrepreneurs and our stakeholders to develop a variety of Creative Entrepreneurship programmes and we look forward to announcing them over the coming months.
We are delighted to welcome CREW's partners on the collaborative #SPECTRA EU project, from Bulgaria, Denmark and Germany to Galway in January. #SPECTRA is led by the Western Development Commission; Funded by the European Union under @HorizonEU. The #SPECTRA consortium is looking forward to strengthening innovation leadership & culture in moderate + emerging innovator regions to further broaden their innovation ecosystems.
In February, we helped to welcome the #Cybernate Digital Residency artists to Galway. Galway Culture Company developed Cybernate – a Digital Arts Research Residency in partnership with CREW, Pôle PIXEL, Embassy of France in Ireland the ATU Galway City School of Design and Creative Arts and it is funded by the The Arts Council / An Chomhairle Ealaíon . Thank you to all who supported the Digital Artists during their stay.
Additionally, we have had the opportunity to join Roscommon County Council Leader Partnership and their partners on the Empowering Creative Circular Entrepreneurs (ECCE), an EU funded Erasmus+ project. ECCE aims to support and up-skill creative entrepreneurs in sustainable business practices and the circular economy.
There is an old Irish saying – ar scáth a chéile a mhaireann na daoine – 'no-one is an island'. At CREW, we live within – and contribute to – an elaborate ecosystem throughout Galway and the West of Ireland. We are a community. We all need each other. We are very excited every day to meet new people, make new connections and build on the vison of our founders; we know that great things can happen when ambitious people come together, believe in something and get behind it and work together. We are excited about the road ahead; there is never a dull day, and we genuinely feel we are in the throes of hugely exciting times – the ambition is there, and the possibilities are endless!